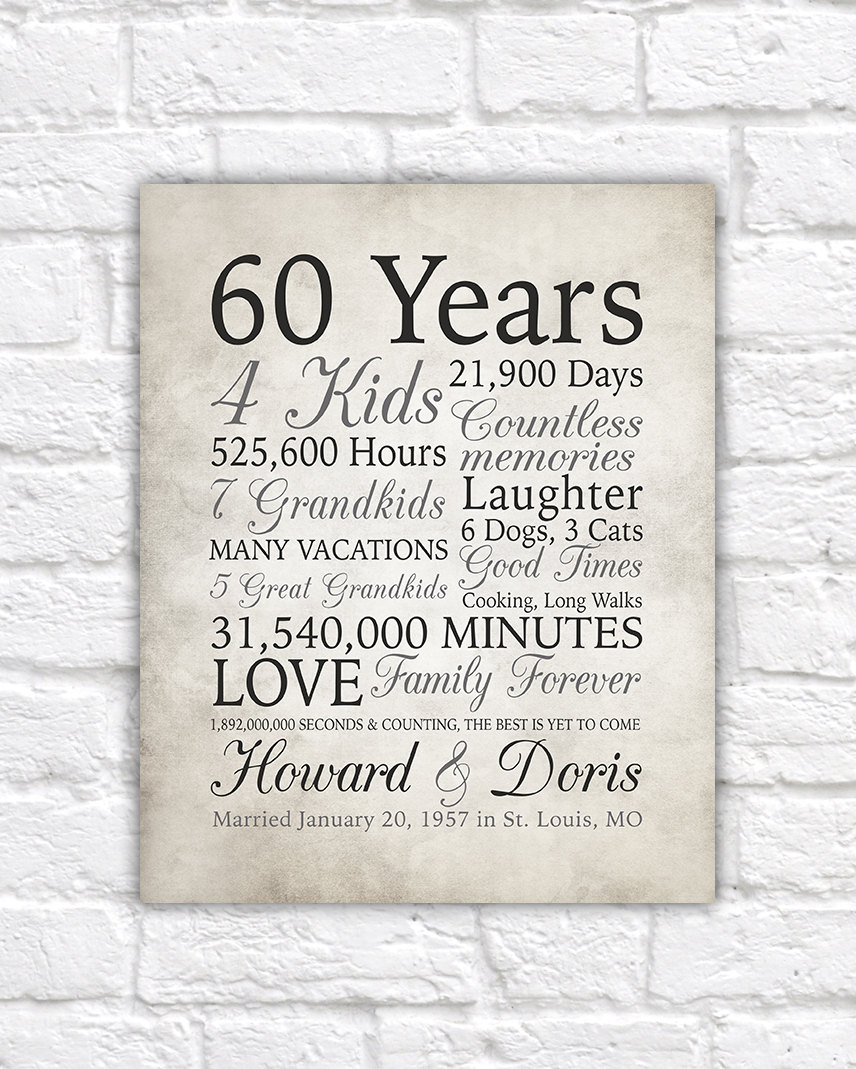 Paul McCartney wrote a song called "When I'm 64" Well, you're about to celebrate your 65th anniversary so 64 was probably a very long time ago. Certainly, your wedding day must be a distant memory by now. Fortunately, we get to remind our spouses of this wonderful day every year. Unfortunately, after anniversary number 50 there aren't anniversary gift ideas for every year, but this year we do have one. The traditionalists long gave up on the list but the modern day list makers came up with a winner for this special occasion. Welcome to the world of the gray star sapphire.
Sapphires cost an arm and a leg. There is just no getting around it. To give you an idea, a half a caret star sapphire goes for about $100. That's just a half a caret. If you want to go for the 24 carat variety you're talking about close to $5,000, so in picking out a gift for this special occasion, you might want to go the alternate modern route.
What many people do, who don't have the big bucks for the later year gifts, is they look for alternative gifts that somewhat fit with the theme. Granted that some of these alternate gifts are a big stretch, but after 65 years of marriage you really have to give these people a little wiggle room.
One of the big alternate gift routes for this year is the star theme itself. What a lot of people do is take a trip to the star walk of fame. This way they can see all the famous people who have been given their own stars and at the same time, they can do a little sight seeing and maybe take in a movie, eat at a nice restaurant and more or less enjoy a nice vacation away from the house. The price tag is going to come out a lot less than a full-blown sapphire.
Another alternate gift is to actually go see a star at a concert or maybe even performing at a nightclub. If you're in the area of Las Vegas or Atlantic City, there are always shows going on with some big name stars. This is your chance to take your spouse to see somebody who they've been wanting to see their whole life. This makes an excellent gift idea.
Another alternate gift is to get something that has to do with the stars up in the sky. Many people are into astrology or even astronomy. This can be your chance to maybe bring your spouse to have their astrological chart made. You can then have the chart framed and then hung up somewhere. For the real stars, you can get your spouse a telescope. Hey, it's never too late to get into stargazing.
Of course, you can always just bite the bullet and get your spouse a nice gray star sapphire. Yes, it's going to cost a pretty penny. However, when you put it into context of the many years you've been married; it's really a very small price to pay for an anniversary gift signifying 65 years of marriage.